Ice Cream Park
Welcome to IceCreamPark.com, this is a wonderful online resource that tells you everything about the world of Ice Creams. This is a must site for those who are interested in Ice Creams. It is interesting to know that Ice-cream was originally called as 'Iced Cream ' which a frozen dessert made out of cow's milk and cream (dairy products) with combinations of sweeteners like sugar, honey and other flavorings.
Fresh Coffee Ice Cream

ground coffeeIngredients:
6 egg yolks
4 tablespoons fresh coffee (finely ground)
8 oz (200g) soft brown sugar (light)

1 pint (500ml) milk
6 fl.oz (approx 185ml) very hot water
Tip: Make sure you use good quality, fresh coffee
Take the finely ground coffee and pour the water onto it then let it stand for about 10 mins.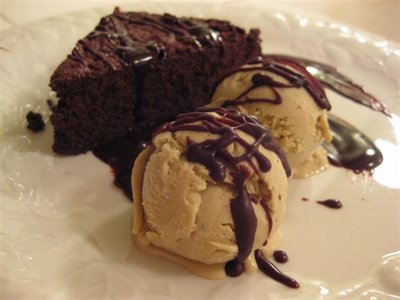 You then need to remove the coffee grounds so strain the mixture. In a heatproof bowl mix together the sugar and egg yolks, then whisk until thick and pale. Whisk in the milk and the coffee, then put the bowl over a saucepan of simmering (though not boiling) water. Cook until the mixture is thick (ie. until it forms a layer on the back of a wooden spoon) being sure to stir it all the time. Take the saucepan off the heat and place the bowl to one side to cool. NB. If you want to prevent a skin forming on the mixture you can try covering the surface with a piece of damp, greaseproof paper.
When cool, transfer the complete mixture into an ice cream maker and follow the manufacturer's instructions.