Ice Cream Park
Welcome to IceCreamPark. com, this is a wonderful online resource that tells you everything about the world of Ice Creams. This is a must site for those who are interested in Ice Creams. It is interesting to know that Ice-cream was originally called as 'Iced Cream ' which a frozen dessert made out of cow's milk and cream (dairy products) with combinations of sweeteners like sugar, honey and other flavorings.
North America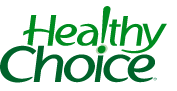 Healthy Choice
Healthy Choice is the name of a brand of refrigerated and frozen foods owned by ConAgra Foods, Inc. According to ConAgra's official corporate history, it came into being after ConAgra CEO Charles "Mike" Harper suffered a heart attack in 1985. Forced to dramatically alter his diet, he came up with the idea of a line of healthier frozen foods.
ConAgra now sells a broad array of dishes through its Healthy Choice brand, including frozen dinners, side dishes, cold cuts and other meats, canned soups, ice cream, bread, pasta sauce, and even popcorn.
In April 2009, ConAgra reintroduced Healthy Choice's line of frozen meals along with new products, including a line of All Natural Entrees. To promote the changes, Healthy Choice spent between $90 million to $100 million on a multimedia campaign that includes advertisements with actress Julia Louis-Dreyfus featured in commercials directed by Christopher Guest. Other rebranding efforts included new packaging designs.
In Canada, Healthy Choice is a brand of Beatrice Foods Canada Ltd., a division of Parmalat.