Ice Cream Brands » Amish Maid Ice Cream
Amish Maid Ice Cream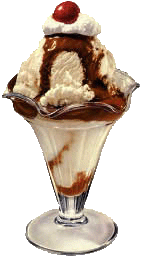 Amish Maid ice cream was started with Amish Ice Cream Homemade Ice Cream and was founded in the year1989 by Joe E. Hostetler.
Today Amish Maid ice cream not only sells Amish Maid commercial ice cream dry mix, but also produced at several private labels of ice cream dry mix and also has expanded its sales to include concession trailers, old time and the modern ice cream makers all tested during 15 years as the profitable Ice Cream Concessionaire.
Amish Maid ice cream is generally produces at several private labels Ice Cream Dry Mix, adding value and flavor to small businesses across the eastern United States.
Amish Maid Brand Dry Mix includes value and adds flavor to your dairy products, producing a super premium Ice Cream or Custard.
Anybody who had ever tasted ice cream made up of the old-fashioned way in a genuine ice-cream freezer knows that there should be no comparison to even the best of store-bought flavors. The delicious sweetness of the stuff made in the small batches is very clearly better than anything mass produced.
Value Added
A Hostetler's Amish Foods have been serving the Amish-Ice-Cream products and attending fairs also and it is an agricultural related event as "THE" Amish Homemade Ice Cream Concession for over about 18 years. Many of the fairs were used in their advertisements because of the unique combination of an old fashion recipe with the custom built commercial equipment. This allows maintaining taste standard and still delivering high volume for the events. The quality of service and the commitment to the customers has been awarded at many events not only with sales, and return visits, but ribbons and also trophies.
Today under new management The Apple's operate Amish Homemade Ice Cream Concessions. The same ORIGINAL and actual recipe, improved equipment, and the Apple's friendly service, have proven by their profitable 2004, and 2005 tour that they can more than maintain themselves as requirements
The trailer requires a 50 amp 220 volt single phase electrical outlet and the water hookup; we can bring self contained gray water tanks could be necessary. The show size, traffic flow, and demographics are important for us as is the nature of the show
A water powered ice cream freezer, we currently have the antique White Mountain freezer which is the powered by a Water Wheel. Always searching for what separates the events from others. A water powered freezer is a unique attraction.