Icecreampark » Gelato Ice Creams
Gelato Ice Cream Recipes
Banana Gelato Ice Cream Recipes
Heat banana and milk in a saucepan for about 10 minutes over low heat. Remove the mixture from heat and process in a food processor until mixture turns smooth. Then whisk egg yolks, sugar until it smooth.

Chocolate Gelato Ice Cream Recipes
Grade or chop the chocolate. In a 2 quarter saucepan pour the milk, cream, and half of sugar with a simmer volume. Stir until the sugar gets dissolved.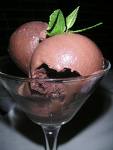 Coconut Gelato Ice Cream Recipes
In a bowl, drain the coconut milk from the coconut grated. Boil the coconut milk over low heat for 20 minutes until syrup consistency obtained. In a large saucepan, combine the milk and grated coconut boil for a moderate temperature.

Coffee Gelato Ice Cream Recipes
Take a bowl; whisk the yolks and sugar to get blended. Boil the milk in a heavy medium saucepan. Add hot milk into egg mixture, then whisk in espresso mixture. Pour the mixture in to saucepan and stir over medium heat custard thickens.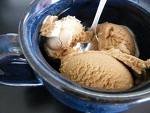 Custard Gelato Ice Cream Recipes
In saucepan, combine milk and salt and heat over medium heat until bubbles forms around. In the food processor, blend the sugar, egg yolks together until it gets thicken and smooth. In the ice cream maker, add hot milk. Return the mixture into saucepan.

Dulce de Leche Gelato Recipes
Combine milk, cream, vanilla bean, salt, sugar and dulce de leche. Bring into simmer. Whisk egg yolks. Take the mixture in two half cup measure and pour into egg yolks and whisk quickly. Once the mixture gets blended well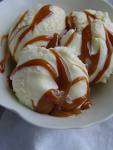 Lemon Gelato Ice Cream Recipes
Heat the milk in a saucepan to a simmer. Put lemon zest and vanilla bean in a bowl and add hot milk. Make the mixture cool and infusing for about 8 hours in the freezer. Strain the milk into saucepan and add half sugar and brings into simmer.

Mint Gelato Ice Cream Recipes
Before the day you are going to prepare gelato, allow the mint leaves to seep in the milk overnight in the refrigerator. Pour the milk into a saucepan. Boil the milk and remove from heat. Beat yolks and sugar together until fluffy

Peach Gelato Ice Cream Recipes
In a saucepan, heat milk, sugar and water. Then add eggs, stir & cook well for about 6 to 8 minutes until it gets thickened. Add pureed peaches, lemon juice and stir constantly. Add peach mixture to the milk base and refrigerate for at least 2 hours.

Pistachio Gelato Ice Cream Recipes
Finely grind 3/4 cup pistachios and 1/4 cup sugar in processor. Add pistachio mixture, milk and almond extract in medium saucepan. Boil the mixture whisk the yolks 1/2 cup sugar in large bowl to blend. Whisk milk mixture into yolk mixture.

Stracciatella Gelato Ice Cream Recipes
Add milk, corn syrup and cream in a large saucepan in a bowl and stir the mixture together with sugar, gelatin and milk powder. Whisk the dry ingredients in milk cream mixture and brings into simmer, stir constantly over moderate heat.

Strawberry Gelato Ice Cream Recipes
Beat egg yolks, and sugar until the mixture becomes fluffy. Add milk, vanilla and stir constantly until the mixture blends well. Pour the mixture into the double boiler and cook over low heat until light cream consistency obtained.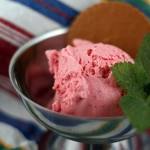 Vanilla Gelato Ice Cream Recipes
Mix egg yolks and sugar in mixing bowl. Beat the mixture at a medium-high speed until it becomes very thick and pale yellow in color. In medium saucepan, heat the milk to a simmer and add half of the milk to the egg yolk mixture

Pineapple Coconut Gelato Recipes
Add sugar & water in large saucepan and boil over moderate low heat. Stir the mixture until the sugar dissolves. Remove the pan from heat and cool completely. Mix the pineapple and coconut milk in a large bowl and stir in the sugar syrup.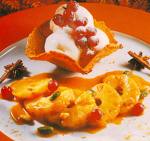 Passionfruit Coconut Gelato Recipes
Combine milk, coconut cream in a saucepan and heat moderately. Stir over 5 minutes and remove from heat. Use an electric mixer, add eggs and sugar and beat for high speed until it blends well with pale and thick substance. Pour in warm milk mixture